Excerpts from the International Workshop on Sustainable Food and Agriculture, Beijing, China. March 2010
Under Construction!
Recent Publications & Appearances
Publication: From rural transformation to global integration: Comparative analyses of the environmental dimensions of China's rise
An American geographer and specialist on Asia's environments reviews three theoretical frameworks (Classical, Ecological Modernization, and Critical Political Ecology) that offer different prognoses and solutions to the problem of environmental degradation in China. He argues that the former two approaches limit understanding of (and available solutions to) China's environmental problems, often framed in environmental crisis narratives.  He demonstrates how the third framework (Critical Political Ecology) offers an alternative analysis of the fundamental environmental issues accompanying China's rise, yielding quite different insights informing policy and practice.
http://www.academia.edu/4947769/From_Rural_Transformation_to_Global_Integration_Comparative_Analyses_of_the_Environmental_Dimensions_of_Chinas_Rise
Publication: "Environmental justice? The story of two projects"
"Environmental justice? The story of two projects," joint article with Piers Blaikie, An article for the Themed Collection on Global Environmental Justice,
Geoforum
. In press, to be referred to as "Geoforum (2012)
http://dir.doi.org/10.1016/j.geoforum.2012.12.011
"
Panelist at the 2nd International 'Global Land Grabbing' Conference
Joshua presented his research "
Land from the Tiller: China's role in global processes of land dispossession" at the
conference. The second international academic conference on '
Global Land Grabbing
' was held on 17-19 October 2012 at Cornell University in Ithaca, NY, USA. This event is presented by the
Land Deal Politics Initiative
(LDPI) and the
Cornell Department of Development Sociology
.
Plenary Speaker at the 2012 Macalester College Int'l Roundtable
19th Annual International Roundtable. October 11–12, 2012
Feeding the World: Globalization, Food, and Agriculture in the 21st Century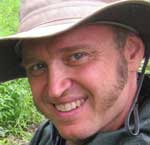 The theme of globalization, food, and agriculture links the global to the local in the very best of Macalester's International Roundtable traditions, and spans the fine arts, social sciences, humanities, and sciences. The issue of how we sustainably feed the world in the coming decades is a conversation that will be sustained throughout the 2012–13 academic year and serve as a focal point for the American Studies Conference in the spring.
More Information
Back to top