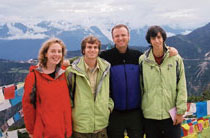 Eastward and Upward featuring Joshua Muldavin and his SLC student researchers from the Winter 2006 issue of Sarah Lawrence Magazine.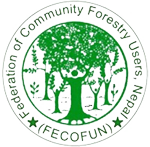 "Conservation, sustainability and poverty alleviation in the Himalayan Region: do participatory environmental policies work?"
Three-country project on environmental policy and livelihoods in the Hindu-Kush Himalayan region, with Professor Piers Blaikie.
The goal of the this policy research and facilitation pilot project is to assess and improve environmental policy in practical and politically feasible ways, consistent with broad policy goals of sustainable resource management, biodiversity conservation and poverty alleviation by focusing on participatory policies and projects, Community-Based Natural Resource Management (CBNRM) and other inclusionary policy processes in three selected countries of the Himalayan region. A secondary goal is to provide an outlined methodology for understanding and evaluating environmental policy in the particular circumstances of these three countries, replicable for environmental policy making issues elsewhere. The methodology involves a set of nested investigations from international, national to local scales.